It's that time of year again! PEIFA is busy planning for their 2020 AGM and Marine Tradeshow. Our annual event will be held on February 28 and 29th at the Delta in Charlottetown. The Tradeshow continues to increase popularity being sold out with over 70 exhibitors! As PEIFA members, it is important you come to your AGM and see what business is on the agenda for 2020 in your fishing industries.
PEIFA has a limited number of hotel rooms reserved at the Delta at a special rate of $139 plus fees/taxes. Follow the link below to book your room now to avoid disappointment!
https://www.marriott.com/events/start.mi?id=1570466051214&key=GRP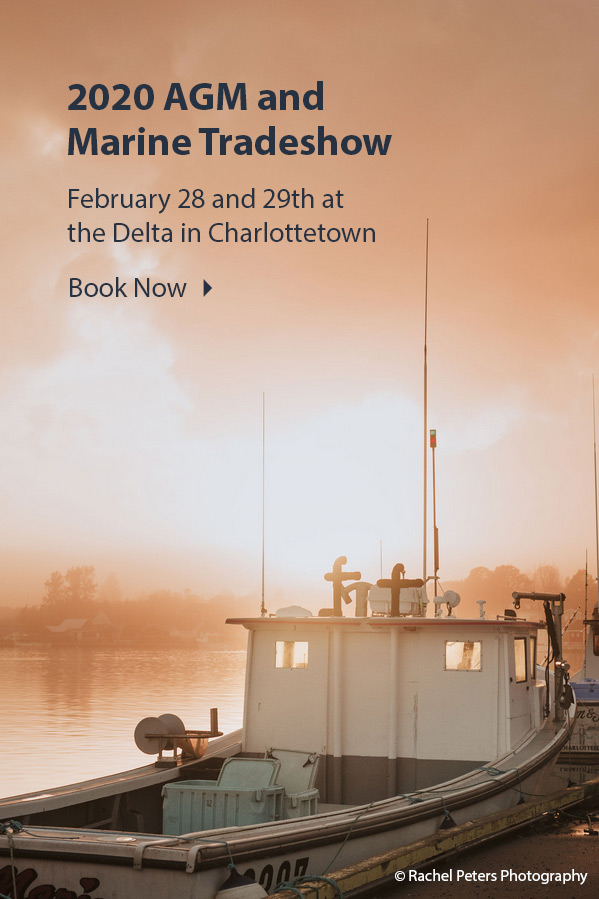 Latest News
July 25, 2019
2019 Snow Crab Cheques
---
July 23, 2019
2019 Halibut DFO Variation order on closetimes for PEI halibut and close areas
---
July 2, 2019
2019 Halibut Registration
---
June 28, 2019
2019 Snow Crab Allocation Cheques - PEIFA Members only
---
June 21, 2019
Sentinel Registration - Re-open for Red Head and Pidgeons Bank sites!
---
June 14, 2019
2019 Sentinel Groundfish Survey Registration and Draw - June 19 and 20
---
June 12, 2019
DFO research vessel
---
May 27, 2019
PEIFA 2019 Bursary Winners!
---
May 23, 2019
Tags office closed Friday morning
---
May 6, 2019
Fisher Assistance Program - Free Counselling sessions
---