It's that time of year again! PEIFA is busy planning for their 2020 AGM and Marine Tradeshow. Our annual event will be held on February 28 and 29th at the Delta in Charlottetown. The Tradeshow continues to increase popularity being sold out with over 70 exhibitors! As PEIFA members, it is important you come to your AGM and see what business is on the agenda for 2020 in your fishing industries.
PEIFA has a limited number of hotel rooms reserved at the Delta at a special rate of $139 plus fees/taxes. Follow the link below to book your room now to avoid disappointment!
https://www.marriott.com/events/start.mi?id=1570466051214&key=GRP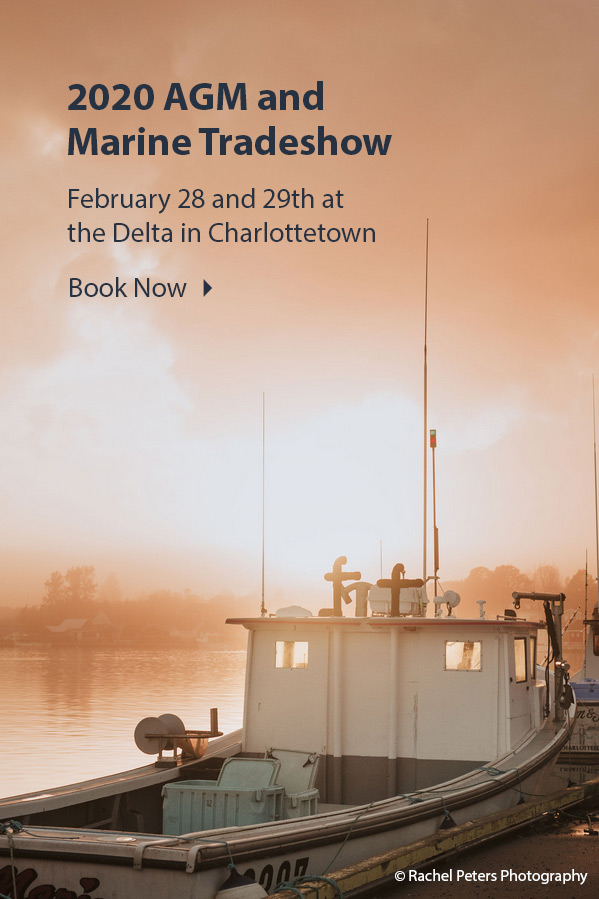 Latest News
September 9, 2019
Herring 16G Fall Herring Overage Program
---
September 6, 2019
Mackerel Update from DFO
---
September 5, 2019
Our condolences
---
August 30, 2019
NEW RATE AND NEW DEADLINE - Herring Captains for Hire - 2019 HFA 16G Acoustic Soundings & Variable Mesh Testnet Sampling
---
August 29, 2019
Employment Opportunity at the PEIFA office
---
August 23, 2019
Employment Opportunity!
---
August 22, 2019
2019 Bluefin Tuna - Mexican Tags available to PEI fleet
---
August 14, 2019
PRELIMINARY: Halibut Longline Science Survey Draw Results
---
August 12, 2019
Notice to PEI Herring Fish Harvesters - HFA 16G
---
August 8, 2019
2019 Halibut Longline Survey
Notice to all PEI Independent Core Groundfish fishers
.../more >
---