Unofficial Draw Results for the 4T5/4T7 Pilot Halibut Project
Note: The list is unofficial and yet to be verified by DFO. A total of 161 fishers who submitted interest in the project and were entered into the draw. We will be in contact with fishers to explain the details of this second year of a 2-year project and at this point do not know how many will be eligible. There were 9 fishers involved in the project last year. The aim of the project is to collect information on the halibut fishery in this area with hopes of re-opening this area to all commercial fishers in the coming year.
Please click here for the list.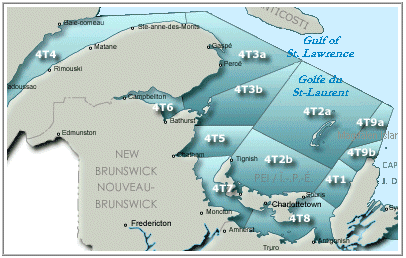 Notices
August 11, 2022
Notice to Fishers- Eel Fishery 2022
see more
---
August 9, 2022
Notice to Fishers- 2022 LFA 25 opening date for Lobster
see more
---
July 20, 2022
Fleet Sustainability Engine Project
see more
---
July 15, 2022
Notice to Fishers - 2022 Rock Crab LFA 26A Management Plan
see more
---
July 8, 2022
2022 DFO Notice to Fishers - Bluefin Tuna
see more
---
July 6, 2022
2022 DFO Notice to Fishers - LFA 25 Fall Lobster Management Plan
see more
---
July 6, 2022
2022 DFO Notice to Fishers - PEI Halibut Fishery
see more
---
June 30, 2022
Unofficial Draw Results for the 4T5/4T7 Pilot Halibut Project
see more
---
June 30, 2022
2022 DFO Notice to Fishers - LFA 24 Rock Crab
see more
---
June 28, 2022
2022 DFO Notice to Fishers - Herring Bait and Summer Fisheries Announcement
see more
---