Please find attached a map and coordinates for a new grid closure in Crab Fishing Area 12.
Grid GW36 will be closed starting onJune 22, 2017.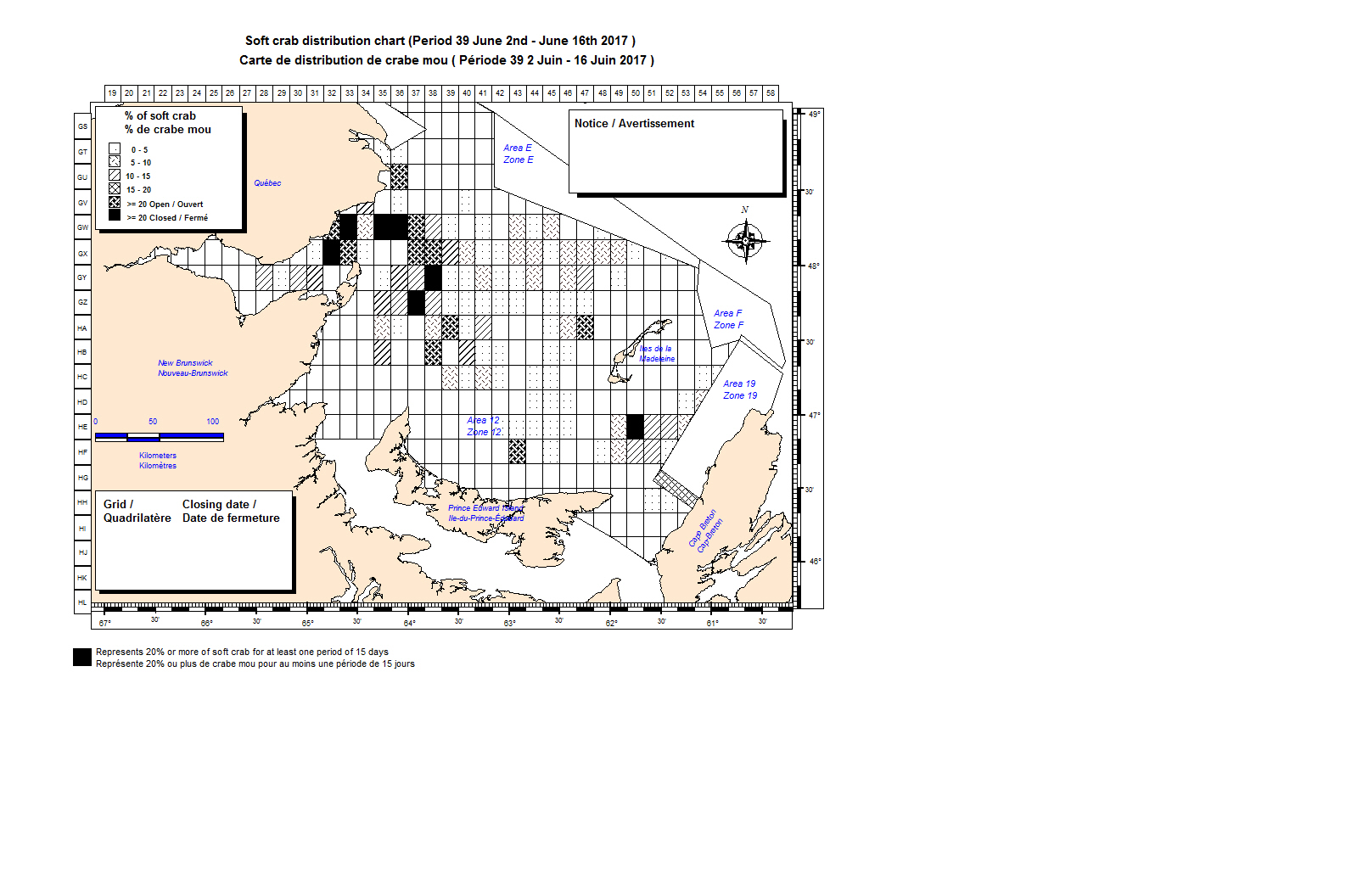 Snow crab grids are closed throughout the season to avoid soft shell crab.
If you would like to receive updated soft shell grid closure updates, please contact Laura Ramsay at the PEIFA at researchpeifa@eastlink.ca or 902-566-4050.
Fore more information on the closures please contact:
Carole LeBlanc
A/Regional Manager, Fisheries and Aquaculture Management
Gestionnaire régionale, Gestion des pêches et aquaculture/p.i.
343 Université Ave. Moncton, NB E1C 9B6
Telephone | Téléphone: 506-851-2147
Faxsimile | Télécopieur: 506-851-2620
Internet: Carole.LeBlanc@dfo-mpo.gc.ca