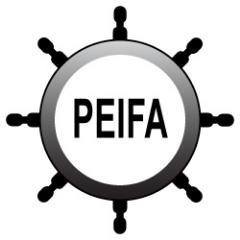 SEEKING PEI GROUNDFISH LICENSES
NOTICE TO 4RST PEI FIXED GEAR GROUNDFISH LICENSE HOLDERS
The PEI Fishermen's Association is seeking 4RST PEI Fixed Gear Groundfish license holders interested in relinquishing their groundfish licence through the PEIFA Fixed Gear Groundfish Rationalization Program.
The application to relinquish can be found here.
Interested fishers will be compensated $10,000 for the relinquishment of their license and will need to complete and sign the "Offer to Relinquish" Application. The application can be printed online and mailed in to the PEIFA office or sent via email to the contact below.
Funding is limited; therefore, applications will be accepted first come first serve, until funds are extinguished. However, if interest exceeds the amount of funds, a list of license numbers will be kept on file for future references. All information will be kept strictly confidential.
Required Information on Application:
· Name and phone number
· Groundfish License #
· Fishermen Identification Number (FIN)
For more details on the program, please contact Jennifer Dewland at the PEIFA:
Office: 902-566-4050, Ext: #3
Cell: 902-330-3580
Email: jennifer@peifa.org