***Draw Results for the 2020 Halibut Longline Science Survey Registration***
Congratulations to the winners for each site. Staff from the PEIFA will be contacting all winners on Friday afternoon to confirm participation for the site.
Reminder:
1.) Confirmation of participation is required at the time of the call
2.) Fees must be paid by end of day Monday
3.) If you were drawn #1 for more than one site you will need to chose which site you want and the person in the #2 spot then becomes #1 for that site.
*as per PEIFA protocol all draws are completed by a 3rd party.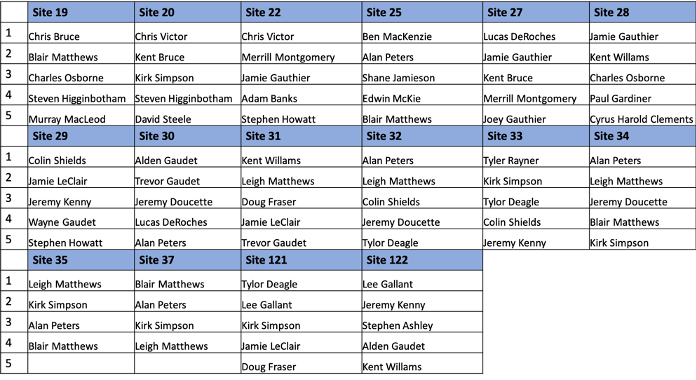 Latest News
June 1, 2020
Peddler's License Information - Department of Fisheries and Communities
---
June 1, 2020
UPDATE: Canadian Emergency Business Account (CEBA) - June 1, 2020
---
May 27, 2020
COVID 19-Update on Subsidies, Grants and Loans to assist harvesters May 27, 2020
---
May 19, 2020
UPDATE: Canadian Emergency Business Account (CEBA) program - May 19, 2020
---
May 18, 2020
Victoria Day Monday - PEIFA Office closed
---
May 14, 2020
PEIFA update on the Federal Announcement - Fish Harvesting sector - May 14 2020
---
May 14, 2020
Official Federal Announcement Prime Minister announces new support forCanada's fish harvesters May 14 2020
---
May 13, 2020
LFA 24 Lobster Season Opening
---
May 13, 2020
LFA 26A Lobster Season Opening
---
May 12, 2020
Clarification on Lobster Opening Day - spring 2020
---